AnyDesk was founded in Germany in 2014 and has been growing ever since. While our Headquarters are located in Stuttgart, Germany, our international team is spread across various continents with offices in the United States, Hong Kong, and China.
AnyDesk is one of the 50 fastest-growing businesses in Germany and its technology is trusted by millions of people and more than 50,000 companies in 190 countries, including world-renowned Fortune 500 brands.
While the company is now in a "Scale-up phase", we have never lost the dynamic Start-Up spirit, with fast decision-making, open doors, and an environment that welcomes new ideas and unconventional thinking.
Agility
Aiming high sometimes means making mistakes and taking risks, or even starting again and following a completely new idea. We are not afraid of making mistakes, but we take responsibility for our projects, and focus on the learnings.
Collaboration
As a company, we are one team following the same goals. We respect and support each other by providing honest feedback, sharing knowledge and ideas and by thinking across borders.
Product passion
Within the deep desire to provide a great and technically advanced solution, we are all open to new ideas, and creative solutions, ultimately working on continuous innovation within our individual roles.
User-centricity
Putting ourselves into the user's shoes is an important element of our work at AnyDesk. Every employee can individually contribute to this goal by representing an important piece within this beautiful puzzle that we are all creating as a team.
Flexibility
Flexible working hours
Remote work possibility
Flat hierarchies and short decision-making processes
Centrally located and well accessible offices
Company perks
Free beverages, breakfast, fruits, social events
Weekly team lunch
Corporate retirement fund
Employee referral program
Growth opportunities
Personal development options
The opportunity for professional growth
One of the fastest growing tech companies in Germany
International team
We are an international and globally connected team:
More than 30 nationalities
More than 25 languages spoken
Benefits may vary depending on the office's location.
Sneak peek into our offices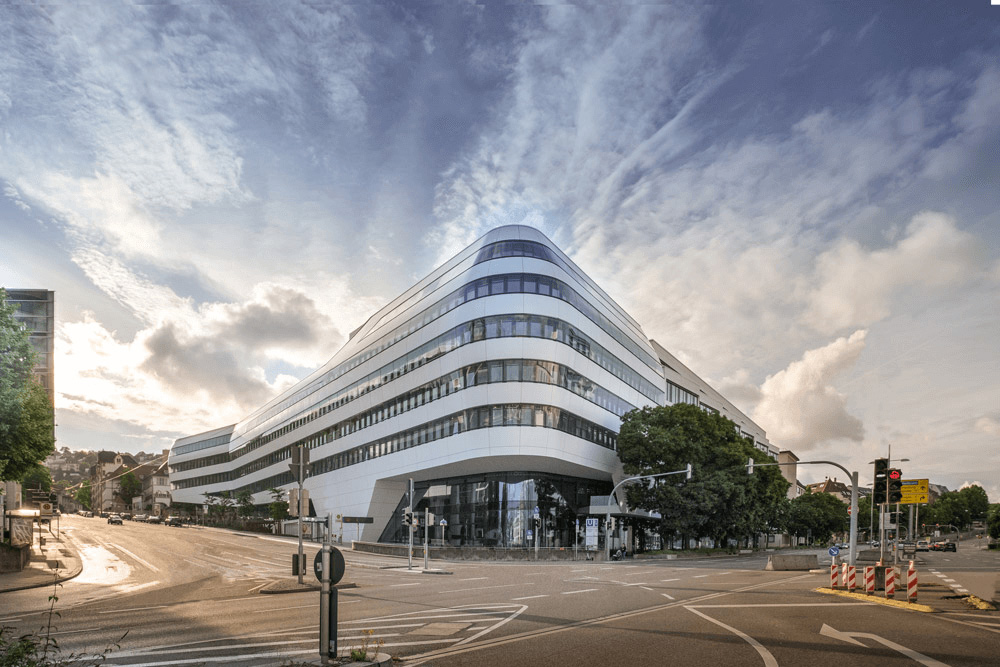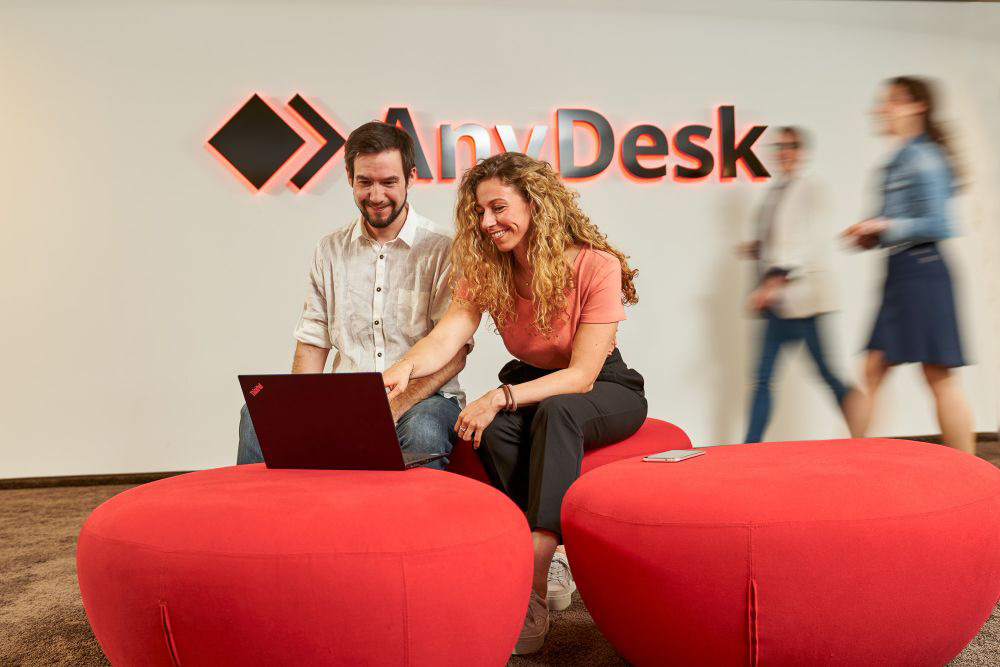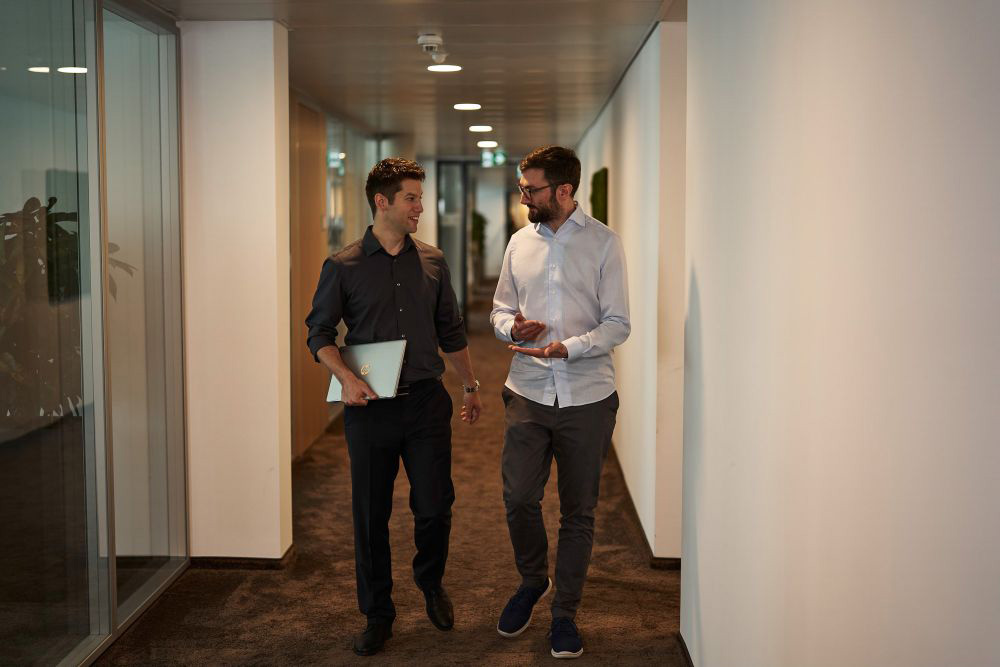 Join our team
Take a look at our open positions or send in a speculative application.
Account Executive, Americas
Clearwater
Sales
Full-time
Account Executive (m/f/d) Central Europe
Remote, Germany
EMEA Direct Sales
Full-time
Account Services, Americas
Tampa
Account Services
Full-time
Assistant to the Chief of Staff (m/f/d)
Stuttgart
C-Level
Full-time
Customer Service Intern (m/f/d)
Stuttgart
Customer Experience
Full-time
Customer Service Representative (m/f/d)
Stuttgart
Customer Experience
Full-time
HR Administrator (m/f/d)
Stuttgart
HR
Full-time
Intern / Working Student HR (m/f/d)
Stuttgart
HR
Full-time
Junior Customer Success Manager (m/f/d) - Germany
Stuttgart
Customer Success
Full-time
Junior Customer Success Manager (m/f/d) - Spain
Stuttgart
Customer Success
Full-time
(Junior) Software Tester (m/f/d)
Stuttgart
Development
Full-time
Key Account Executive (m/f/d) Southern Europe
Stuttgart
EMEA Direct Sales
Full-time
Lead Integration Engineer (m/f/d)
Stuttgart
Research
Full-time
Lead Software Developer (m/f/d)
Stuttgart
Development
Full-time
Lead Software Developer (m/f/d)
Tbilisi
Development
Full-time
Marketing Specialist
Clearwater
Marketing
Full-time
NetSuite Software Engineer (m/f/d)
Stuttgart
Business Systems
Full-time
Office Administrator (m/f/d)
Stuttgart
Office Management
Full-time
Operations Engineer / Linux Administrator (m/f/d)
Stuttgart
IT Operations
Full-time
Product Manager (m/f/d)
Stuttgart
Product Management
Full-time
Project Manager (m/f/d)
Stuttgart
Product Management
Full-time
Risk and Compliance Manager (m/f/d)
Stuttgart
IT Infrastructure
Full-time
Salesforce Administrator (m/f/d)
Stuttgart
Business Systems
Full-time
Salesforce Software Engineer (m/f/d)
Stuttgart
Business Systems
Full-time
Senior Software Engineer (m/f/d)
Stuttgart
Business Systems
Full-time
Software Developer C++ (m/f/d)
Stuttgart
Development
Full-time
Software Developer – Erlang (m/f/d)
Stuttgart
Backend Development
Full-time
Software Developer Generalist (m/f/d)
Stuttgart
Development
Full-time
System Security Administrator (m/f/d)
Stuttgart
IT Infrastructure
Full-time
Talent Acquisition Specialist (m/f/d)
Stuttgart
HR
Full-time
Technical Project Assistant (m/f/d)
Stuttgart
Research
Full-time
Technical Support Associate - German speakers (m/f/d)
Lisbon
Customer Experience
Full-time
Technical Support Associate - Germany (m/f/d)
Stuttgart
Customer Experience
Full-time
Technical Support Associate (m/f/d)
Lisbon
Customer Experience
Full-time
Technical Support Associate - Spain (m/f/d)
Stuttgart
Customer Experience
Full-time
Technical Support Specialist - South Korea
Seoul
Customer Experience
Full-time
Technical Support Working Student/ Intern (m/f/d)
Stuttgart
Customer Experience
Full-time