Our team is a colorful mix of dynamic talents and experienced industry professionals, with a shared passion for creative tools, unconventional ideas, innovative product design, and high-quality interfaces.

We are one of the 50 fastest-growing companies in Germany, so there are many positions looking to be filled for the very first time. With that come a lot of opportunities to make an impact and personally grow among a group of great people.

It also means we are especially open to speculative applications! So if you can't find an open position that fits to your specific skill set, we're still looking forward to your application and getting to know you.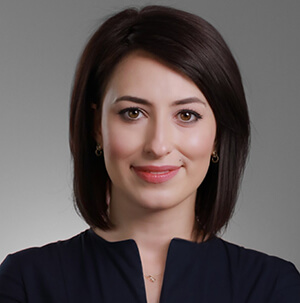 "Just be yourself when you apply for a job at AnyDesk: We want to get to know the real you!"
Marina Koltmann, Team Lead Talent Acquisition
Account Executive, Americas
Clearwater
Sales
Full-time
Account Executive (m/f/d) Central Europe
Remote, Germany
EMEA Direct Sales
Full-time
Account Services, Americas
Tampa
Account Services
Full-time
Assistant to the Chief of Staff (m/f/d)
Stuttgart
C-Level
Full-time
B2B Marketing Manager (m/f/d)
Stuttgart
Marketing
Full-time
Customer Service Intern (m/f/d)
Stuttgart
Customer Experience
Full-time
Customer Service Representative (m/f/d)
Stuttgart
Customer Experience
Full-time
HR Administrator (m/f/d)
Stuttgart
HR
Full-time
Intern / Working Student HR (m/f/d)
Stuttgart
HR
Full-time
Junior Customer Success Manager (m/f/d) - Germany
Stuttgart
Customer Success
Full-time
Junior Customer Success Manager (m/f/d) - Spain
Stuttgart
Customer Success
Full-time
(Junior) Software Tester (m/f/d)
Stuttgart
Development
Full-time
Key Account Executive (m/f/d) Southern Europe
Stuttgart
EMEA Direct Sales
Full-time
Lead Integration Engineer (m/f/d)
Stuttgart
Research
Full-time
Lead Software Developer (m/f/d)
Tbilisi
Development
Full-time
Lead Software Developer (m/f/d)
Stuttgart
Development
Full-time
Marketing Specialist
Clearwater
Marketing
Full-time
NetSuite Software Engineer (m/f/d)
Stuttgart
Business Systems
Full-time
Office Administrator (m/f/d)
Stuttgart
Office Management
Full-time
Operations Engineer / Linux Administrator (m/f/d)
Stuttgart
IT Operations
Full-time
Product Manager (m/f/d)
Stuttgart
Product Management
Full-time
Project Manager (m/f/d)
Stuttgart
Product Management
Full-time
Risk and Compliance Manager (m/f/d)
Stuttgart
IT Infrastructure
Full-time
Salesforce Administrator (m/f/d)
Stuttgart
Business Systems
Full-time
Salesforce Software Engineer (m/f/d)
Stuttgart
Business Systems
Full-time
Senior Software Engineer (m/f/d)
Stuttgart
Business Systems
Full-time
Software Developer C++ (m/f/d)
Stuttgart
Development
Full-time
Software Developer Generalist (m/f/d)
Stuttgart
Development
Full-time
System Security Administrator (m/f/d)
Stuttgart
IT Infrastructure
Full-time
Talent Acquisition Specialist (m/f/d)
Stuttgart
HR
Full-time
Technical Project Assistant (m/f/d)
Stuttgart
Research
Full-time
Technical Support Associate - German speakers (m/f/d)
Lisbon
Customer Experience
Full-time
Technical Support Associate - Germany (m/f/d)
Stuttgart
Customer Experience
Full-time
Technical Support Associate (m/f/d)
Lisbon
Customer Experience
Full-time
Technical Support Associate - Spain (m/f/d)
Stuttgart
Customer Experience
Full-time
Technical Support Specialist - South Korea
Seoul
Customer Experience
Full-time
Technical Support Working Student/ Intern (m/f/d)
Stuttgart
Customer Experience
Full-time
Working Student (m/f/d) Legal Department
Stuttgart
Legal
Full-time