What makes AnyDesk stand out compared to GoTo?
Cheaper pricing model on all licences
Stable performance with lower latency
Free mobile usage and the same speed as our desktop version
Precise identification with Namespace/Alias
Has a modern and intuitive design
Create configurable Custom Clients and assign them different permissions
On-Premises Solution keeps your data in your own network
Suitable for almost all operating systems – including Linux
AnyDesk – The lightweight Remote Access alternative
Light
At only 3MB, AnyDesk is small and easy to install. With automatic updates free of charge, AnyDesk is a free GoTo alternative for private use. The download size remains the same as AnyDesk offers all scenarios in one lightweight client. AnyDesk works on all major platforms and is a robust Linux alternative to GoTo.
Seamless
Enjoy an almost latency-free and stable connection wherever you are in the world. With high framerates of 60 fps, AnyDesk creates a seamless user experience for your remote session. Unparallelled speed makes AnyDesk a blazing fast GoTo Rescue alternative when it comes to giving efficient Remote Support.
Clear
Have all features easily accessible at a glance, precise and clear. Don't waste your time with cluttered, overloaded software when it could be so easy instead. AnyDesk has all the features you need, simplifying them in one concise tool. It's a time-saving alternative to GoTo that ensures a high level of efficiency for your and your business.
Trusted by over 170,000 customers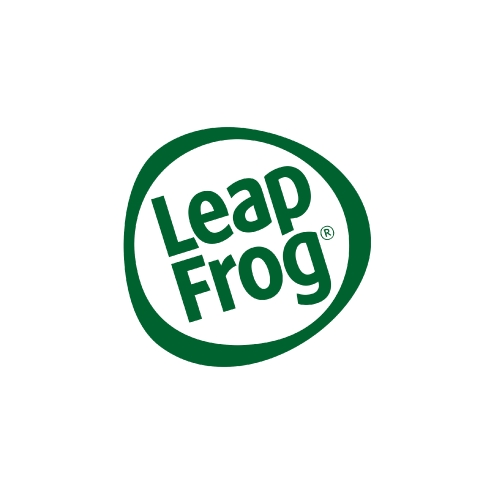 Great speed and quality service from all the employees I've been in contact with. I would expect this product to become the #1 "go to" solution for both existing customers of competing products and new prospects looking for a solution such as this!
Patrick M. on G2
Proven superior performance
AnyDesk was rated highest in two independent benchmark tests.
1 Based on Frame Rate, Latency, Bandwidth, Frame Size.
DeskRT – The essence of AnyDesk
Our proprietary video codec DeskRT is the core of our Remote Desktop Solution. It's lean, simple and transfers data at an incredible speed. With a 60fps refresh rate, our connection is almost latency-free to the human eye. AnyDesk creates a seamless on-screen experience as if you are sitting in front of your remote device, even if it's located across the world. With instant file transfer and blazing speed, AnyDesk is a flexible Remote Work alternative to GoToMyPC and GoTo Pro.
On-Premises solution
As a top GoTo alternative for self-hosted local network solutions, On-Premises can be self-managed independently by your own IT team. Due to changes in the European Union's General Data Protection Regulation (GDPR), it is beneficial to host your own server to process and safeguard personal data. With AnyDesk On-Premises you can build your own in-house network and seal off your data. AnyDesk uses military-grade encryption and is a secure alternative for businesses with strict security policies.
Your individual Namespace
Create a brand identity for your company and customise your individual Namespace for your AnyDesk Alias which is displayed as you@yourcompany. All AnyDesk clients will show the same Namespace increasing brand awareness. Bringing together all employees from one company under one company Namespace makes AnyDesk a great GoTo alternative for creating trust among your customers. Your support team will be able to identify itself to customers instantly when connecting to their device.
This is AnyDesk – Your GoTo alternative
Performance
High performance, low latency – This is what AnyDesk is known for. Even in areas with poor internet connectivity, AnyDesk's connection is established quickly and stays stable throughout any Remote Desktop session. Our own proprietary video codec, DeskRT, creates a smooth on-screen experience and helps you accomplish tasks quickly and without hassle. A time-saving alternative to GoTo, AnyDesk guarantees outstanding performance and unparallelled speed compared to its competitor. A blazing fast Remote Desktop Solution for Remote Support, Remote Work, and Remote Access.
Flexibility
AnyDesk works across all platforms, even Linux. No matter the device or platform you are connecting to and from, we've got you covered. Even smartphones can be controlled from wherever you are thanks to mobile plugins. AnyDesk is an agile alternative to GoTo and our licences covers a broad spectrum of use cases. Remote Support, Home Office, Remote Access and Collaboration – Why not have it all in one software so you can decide flexibly how you want to use AnyDesk? Customise AnyDesk flexibly to your individual needs to get the best remote experience out of your AnyDesk application.
Security
AnyDesk offers military-grade encryption and cutting-edge security It allows you to whitelist and blacklist contacts through Namespace. Adjust your security settings to meet your personal needs. Restrict access to your device during a session by limiting permissions either through Session Permissions or through configuring your own Custom Clients. Instead of just simulating an incoming-only-client, AnyDesk offers one solution to configure your own Custom Clients with different sets of permissions. Want to grant some users more access to your device than others? No problem, simply customise in advance to have full control with AnyDesk, the flexible GoTo alternative.