AnyDesk vs. Splashtop
AnyDesk is a free Splashtop alternative for private use and an affordable solution for professional use, providing a variety of configuration options. No matter how you use AnyDesk, it is a concise enterprise solution that covers all scenarios in one software. No need to download different modules and tools. Remote Support, Remote Work, or even Remote Access and Control of other devices, AnyDesk has it all in one. AnyDesk relies on its own proprietary codec, DeskRT. It enables seamless and fast connections, even in areas with poor internet connectivity. For ultimate efficiency, switch from Splashtop to AnyDesk.
What makes AnyDesk the ideal Remote Desktop alternative to Splashtop?
All-in-one: All essential features in one product
Generates a fast, easy to use, and convenient user experience
High stability for smooth working from anywhere
Additional security features, such as whitelisting and blacklisting contacts through Namespace
More advanced customization options for optimized personalization
Software versions for all platforms available, including iOS and Android, no matter the use case
The Remote Desktop solution with ultimate agility
Light
At only 3 MB, AnyDesk is quick to download and install. With automatic updates free of charge, AnyDesk is a free Splashtop alternative for private use. No matter how you use AnyDesk, the download size remains the same as AnyDesk covers all scenarios in one lightweight client.
Seamless
Enjoy our almost latency-free and stable connection wherever you are in the world. This makes AnyDesk an efficient and seamless Splashtop SOS alternative when it comes to giving Remote Support. High frame rates and low latency create a fluent on-screen experience.
Powerful
AnyDesk offers high-performance tools you can access quickly, so complicated IT tasks become a breeze. With AnyDesk, the versatile Splashtop alternative, you can access remote devices from anywhere and at any time. Enjoy full flexibility with AnyDesk.
Trusted by over 170,000 customers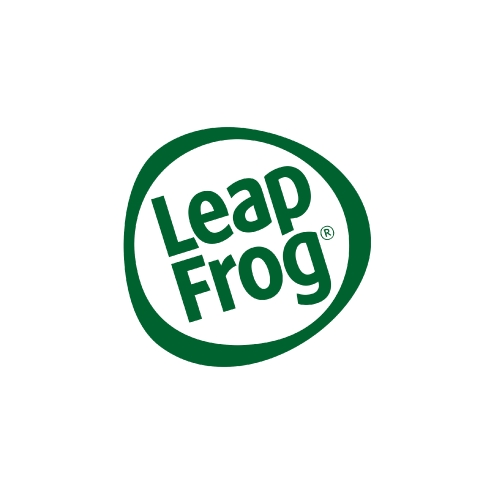 "Great speed and quality service from all the employees I've been in contact with. I would expect this product to become the #1 "go to" solution for both existing customers of competing products and new prospects looking for a solution such as this!"
Patrick M. on G2
Proven superior performance
AnyDesk was rated highest in two independent benchmark tests.
1 Based on Frame Rate, Latency, Bandwidth, Frame Size.
DeskRT – The essence of AnyDesk
Why is AnyDesk such a strong performance alternative to Splashtop? No other solution can offer the speed and reliability of DeskRT – our proprietary codec. It is a lean and simple video codec that allows for almost latency-free Remote Desktop connections and a 60fps refresh rate. DeskRT enables your remote connection to work smoothly, making it seem as if you're sitting right in front of your remote device. A seamless experience even in areas with poor internet connectivity.
A variety of features in one product
Work from home, control powerful machines remotely via Remote Access, or offer Remote Support to customers and relatives. Manage devices across all platforms with AnyDesk. Our software covers a multitude of scenarios and is an all-in-one Splashtop alternative. You only need one product instead of various modules and software versions that can overload your user experience. All features are in one central place and easily accessible at any time.
Advanced customization in one concise solution
AnyDesk is a highly configurable Cloud and On-Premises alternative to Splashtop and offers advanced customization, such as creating your own Namespace or categorizing contacts in your address book to divide them into different address groups. With AnyDesk, you can easily create Custom Clients and attribute them with pre-set permissions to manage the privileges users will receive even before they install AnyDesk. Customization starts before setting up your AnyDesk Network.
This is AnyDesk- Your Splashtop alternative
Performance
Get connected within seconds and work in real-time thanks to our proprietary video codec DeskRT. Performance is our strong suit and makes AnyDesk an ideal solution for Remote Work, Remote Support, and Remote Access. You'll see that AnyDesk is one of the fastest performing Remote Desktop Solutions, even in areas with poor internet connectivity. It is a stable alternative to Splashtop SOS when it comes to giving customer support in regions with low bandwidth availability.
Flexibility
No matter your choice of operating system, no matter what device you connect to, AnyDesk works perfectly cross-platform. It allows for the central management of mobile devices via mobile device management and guarantees a smooth and seamless rollout of our software on all company mobile devices. AnyDesk ensures maximum flexibility when using a remote PC or mobile device, such as a smartphone or tablet. AnyDesk is a cross-platform compatible Splashtop alternative for Linux, Windows, macOS, iOS, Android, and more.
Security
Security is our priority. We offer military-grade encryption on top of powerful security features, ensuring no third party can access your data. You stay in control the entire time, which makes AnyDesk a top-secure Splashtop alternative. Add contacts to a Whitelist or Blacklist to grant or restrict access. Control permissions even during a running remote session with configurable Session Permission Profiles. Don't want to receive files from the user you are connecting to? Simply deactivate the File Transfer permission for this contact when initiating the session.
Explore How Our Customers Use AnyDesk
AnyDesk provides reliable camera performance at live events
The company spidercam GmbH operates so-called spidercams® – cameras that "fly" over the field or court on Kevlar wires. Remote Support and installation of the camera systems must be done under extreme time pressure and cannot allow any delay during a live event. Unhappy with their previous solution, spidercam GmbH needed a reliable Remote Desktop alternative as failure is not an option when it comes to delivering successful live events. AnyDesk stood out thanks to its high performance, speed, and usability. Learn more about how spidercam GmbH uses AnyDesk to access their camera devices remotely.
A simple Remote Support solution for ultimate ease of use
The DHBW provides education for over 34.000 students at 12 locations, together with around 9.000 partner companies. The need for Remote Access of their Karlsruhe location first arose during the pandemic. To support employees working from home, a straightforward remote alternative for device maintenance was needed that was easy to use for both IT staff and the end user. For remote maintenance, simplicity is key. AnyDesk was rolled out within a day. The user interface is clear and features can be found quickly, which is essential when dealing with end users. Explore the full story on how the DHBW leverages AnyDesk's simplicity.
AnyDesk empowers marketing department with high performance
Wanzl is an internationally active family enterprise and the world market leader in the production of shopping and luggage trolleys. The company was looking for a Remote Work Solution fluid in application for the graphics area of the marketing department. High volumes of data had to be processed. Blazing speed and a cross-platform compatibility with macOS were mandatory. AnyDesk convinced Wanzl with its fast responsiveness and high pixel accuracy, essential when working on graphics and video material. Large amounts of data can now be processed easily. Read the whole Case Study to learn how Wanzl profits from AnyDesk's performance.