With an endless passion for innovation and new technologies, Philipp is the main driver of the AnyDesk vision on the organisation's journey from a Start-Up to a world renowned company.
Philipp Weiser
Chief Executive Officer
Thanks to her experience as a strategist for some of the world's leading companies, Chief of Staff, Claudia Demmel, drives AnyDesk to excellence by overseeing high-priority strategic operations and improving the effectiveness of the Executive.
Claudia Demmel
Chief of Staff
AnyDesk's Chief Financial Officer, Walid Taleb, leverages his vast experience and expertise in finance to guide his team through strategic financial operations and drive growth.
Walid Taleb
Chief Financial Officer
Hagen Allmrodt, our Director of Development, is leading AnyDesk's skilled team of developers and QA engineers. As such, he is driving the team to foster innovation and deliver industry-leading Remote Access Solutions.
Hagen Allmrodt
Director Development
As a senior professional with 20+ years of experience, Vice President Global Operation, JD, is shaping AnyDesk America's path with commercial processes, operations, sales & service strategies.
JD Mersinger
Vice President
Global Operations
As Director Business Strategy, Hong Seon guides AnyDesk in its vision to become the best IT administration suite with his extensive use of data and insights to his strength.
Hong Seon Ha
Director Business Strategy
Who we are
Founded in 2014, AnyDesk is one of the leading remote desktop software providers worldwide and one of the fastest-growing companies in Germany, with more than 200 employees and 9 offices in different countries.
With more than 200 million sessions per month, AnyDesk enables remote connections between IT professionals and customer devices to resolve technical issues, as well as facilitates remote work, allowing more people to work from anywhere.
Thanks to its exclusive technology that is trusted by millions of people in 190 countries, including world-renowned Fortune 500 businesses. AnyDesk enables fast and secure remote connections that bridge distances and increase efficiency within companies worldwide.
700%
Since its beginning in 2014, AnyDesk has been continuously growing and, over the last four years, the number of downloads alone increased 700%. That's because not only are Remote Desktop Solutions becoming increasingly necessary, but also thanks to AnyDesk's reliable and safe solution that makes remote access easy and seamless.
Start Business Trial
US Headquarter – Tampa
201 N Franklin St STE 1300, Tampa 33602, United States
---
European Headquarters
Stuttgart
Türlenstraße 2, 70191 Stuttgart, Germany
Berlin
Kurfürstendamm 182, 10707 Berlin, Germany
---
APAC Headquarters
Hong Kong
Unit 01 , 86/F ICC One Austin RD West Hong Kong
Shanghai
Room 2589 Central Plaza , 381 HuaiHai Middle Rd China
---
Innovation Hub – Tbilisi
Illia Chavchavadze Avenue 37, 0179 Tbilisi Georgia
Premium Remote Desktop Solution for big businesses and organisations with individual needs.
Trusted by over 170,000 customers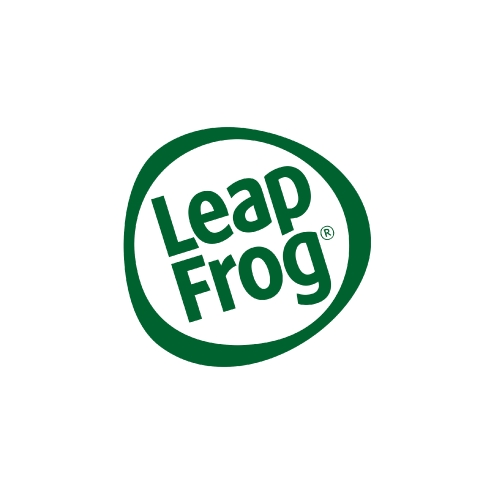 "AnyDesk is an essential tool for us because it provides high transmission quality due to its real-time codec."
Tim Herrmann, Operational Management
Magdeburg Data Integration Center
"If a technician has a problem anywhere in the world, IT at Sun Chemical can provide support via AnyDesk, even if the team is currently out and about."
Kai Neubauer, Head of Global IT Client Services, EMEA
Sun Chemical Corporation
"We were pleasantly surprised by the ease of use and user acceptance. AnyDesk's security features build trust with our users. The trust aspect is very important to us."
Harald Ritzenthaler, Head of the IT Service Center
DHBW Karlsruhe
"Before we started using AnyDesk, user support was a very time-consuming task, a process we wanted to speed up and simplify using remote software."
Mario Dionies, IT Security Officer
Leibniz Institute for Astrophysics Potsdam
"One clear advantage is that I don't have to download all the files from a server if I want to look at them. Once I find the right image, I convert it to a jpg file and can pull it onto my laptop via AnyDesk data transfer."
Deniz Saylan
Freelance Photographer
"AnyDesk is a lightweight solution allowing quick installation. It is easy to use, customisable, and implemented instantly. The software is secure and reliable, with features
absolutely essential for Remote Work."
Comune of Udine
Italian Community
"With AnyDesk, we can do our everyday graphics work without delays – almost in real time and with a high display quality."
Michael Linder, Head of Graphics
Wanzl GmbH & Co. KGaA
"AnyDesk's transfer speed and quality are excellent. We can work smoothly and without loss on the target systems."
Daniel Wernitz, Technical Manager
SPONTENT GmbH
Discover Our Case Studies