TRANSLATION_NOT_FOUND
All platforms. All devices.
v7.0.3 (21.1 MB)
By downloading and using AnyDesk, you accept our Terms & Conditions and our Privacy Policy.
Discover AnyDesk for iOS
Your Remote Desktop Software for iOS
Seamless and stable remote desktop for iOS devices.
Connectivity across a broad range of applications.
Remote Access and remote control from any location.
Unparalleled performance and security.
See all supported operating systems.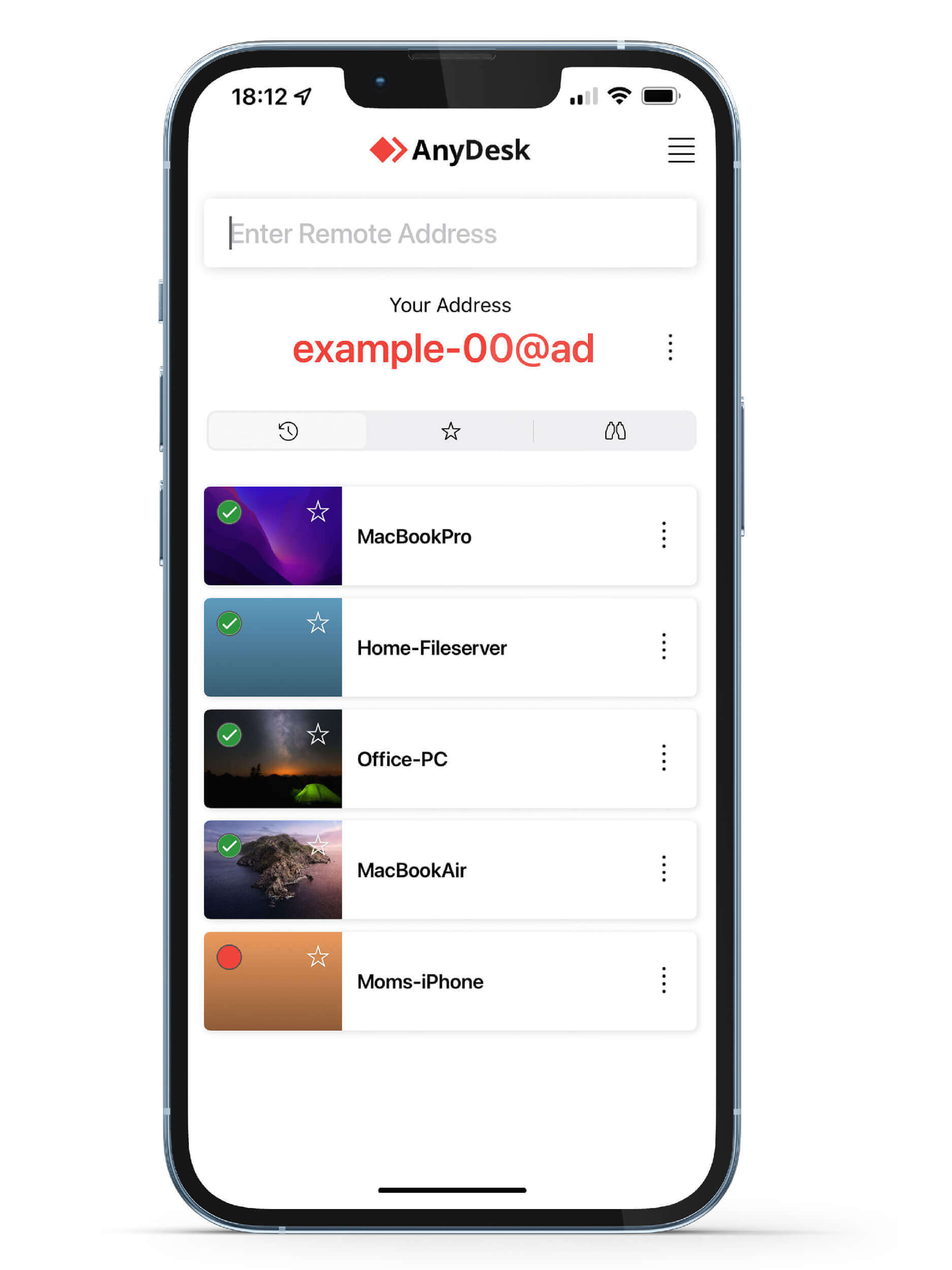 Easy setup
AnyDesk for iOS devices offers an intuitive navigation and regular updates. Tutorials in the app guide you through the setup and help you find the most important features in just a few minutes.
Buy Now
Tutorial: AnyDesk in a Nutshell
Discover all you need to know about AnyDesk
Do you need more information?
In our online Help Centre you will get all the answers.
Help Centre
Want to find out about the most relevant changes in our latest AnyDesk version?
Learn More
Trusted by over 170,000 customers